The use never compromises the perfect playing quality.
The system allows the use of materials that guarantee a high permeability.
The protective action of the artificial grass reduces the natural grass wear and assure a fast recovery after the game.
The stable and uniform playing surface reduces the risks of accidents. The hardness value (Clegg hammer) can be controlled and modified.
Smoothness, bounce, ball-surface interactions are optimal.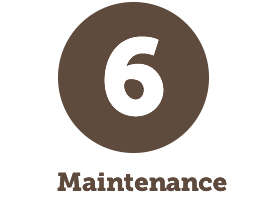 The maintenance is the same of a natural grass turf, but easier during the revitalization phase.
High economic sustainability. The ratio of investment / hours of use is better and highly competitive compared to that of a traditional pitch.
Through sowing: minimum waiting time of 7-8 weeks. By laying turf rolls that have been pre-grown in nurseries: immediate use, convenience and speed of installation even for the smallest replacements.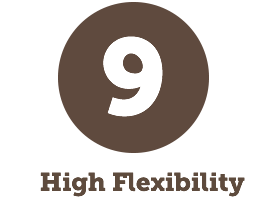 The system allows different uses (events, concerts …). Any localised damage can be easily and quickly repaired.
Compatible / applicable system with several already existing sub-bases.
The system can easily undergo multiple seasonal renewal operations.